Make British Winter More Bearable by Embracing Seasonal Living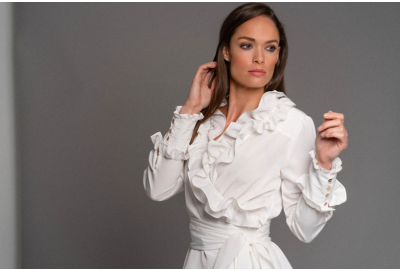 The ever-rotating wheel of the seasons profoundly connects us to nature and weaves our lived experience into the infinite tapestry of time, but also, winter sucks. 
I'll admit it, I hate winter. Blinking mole-like into the velvety 6am darkness as my alarm shrieks at me has little romantic appeal, even less so when pulling back the curtains reveals a freezing greyscale wasteland which wouldn't look out of place in a zombie flick. 
Historically, I have always stroppily huffed and puffed my way through donning my cocoon of layers as I survey my chapped face (yes, not just lips, face) in the mirror with great displeasure. This year though, I have tried doing things a little differently and it's working.
Shockingly, there are some things which really are better in winter if you aren't hellbent on loathing the entire season with the very marrow of your frigid bones and below are a few of them just for you. 
1. Embrace the Joy of Missing Out
You know how awful it can be to drag yourself out of your cosy home to schlep across the city for drinks in the winter darkness? How about, you just… don't. 
While I am not advocating becoming a total hermit or hibernating like a tortoise in a box all winter, this is traditionally the season to curl up and rest. Whether you live alone, with a pet or with a partner or family, winter is a great time the embrace the JOMO (joy of missing out) and spend some quality time tending to yourself or the relationships with your nearest and dearest. 
There's a reason the allure of the sofa blanket is quite so powerful at this time of year and, despite what relentless productivity culture may whisper into your ear, there's no harm in giving in to it and letting yourself chill. 
2. Channel the Spirit of Hygge in Your Home
My ex boyfriend was Swedish and I was beyond baffled when he explained to me that a lot of Swedish people actually look forward to winter, despite the fact that it is colder and darker than our UK offering. The reason? Embracing the power of the aforementioned sofa blanket. 
Hygge is a Danish and Norwegian word which encapsulates a deep appreciation for comfort, cosiness and contentment. As opposed to fighting the urge to snuggle up, the spirit of Hygge invites you to sink into it, make your home extra plush, warm, candlelit and cosy and enjoy the pleasures of slowing down and being still. 

3. Cook Up Some Comfort Food
January is a toxic month for body image. We are prone, especially as women, to bemoan any extra winter pounds as some sort of moral failing which needs to be shed as swiftly as possible. While the cultural conditioning around this is so deeply ingrained, we can't just shrug it off, it can be helpful to think of our relationship to food and our bodies over winter in a different way. 
Any extra weight added in the winter months is probably simply meant to be there and, especially if you embrace seasonal eating, somewhat transitory just like the seasons.
I used to spend every January feeling ashamed of putting on weight over Christmas and feeling almost panicked by the urgency of ads for gyms or diet programs which bombard us in resolutions season. Now I try to remember that eating rich warming winter food is one of the deepest pleasures of the season and that a bit of extra weight helps to keep us warm.
Winter is the season for rich, creamy potatoes and warming hulks of bread dripping in cheese perched on French onion soup, so try not to let that joy be snatched from you!
4. Drink in Some Warmth 
One of the ways I am trying to enjoy winter is a gleeful indulgence in tea and other hot drinks. When the days draw in, I take myself to the local Turkish supermarket which has almost a whole aisle of exciting tea and drop any semblance of restraint. Sure, spending 30 quid on tea is pretty indulgent, but making it a winter ritual has added another layer of mindful enjoyment to a cosy evening in. 
For a weekend treat, I'll often make myself a hot toddy or another warming boozy beverage. I would never even dream of doing this in Spring or Summer, so it helps to mark winter with it's own gratifying relaxation rituals. Now when I think of winter, having these seemingly insignificant touchstones gives me something tangible to genuinely look forward to. 
5. Snatch All the Sun You Can 
We often feel glum in winter as our vitamin D levels plummet along with the hours of sunshine in the day. Taking each blue winter sky as an invitation to try and get out and have a stroll on your lunch break will help ensure your skin sees some rays and maintain a gentle level of activity. 
Some of my friends swear by a seasonal affective disorder (SAD) light therapy lamp on the desk to boost mood, so this could be one to consider for all the sweet summer children missing their sunning sessions.
6. Treat Yourself to Winter Luxuries 
Generally I am a very environmentally conscious person, but in the winter months I allow myself a little extra slippage to indulge in guilty pleasures. 
For example, I love a sheet mask, but they are always wrapped and packaged in troublesome plastic which I loathe to purchase. My solution is to reserve them for the deepest, darkest, bleakest winter months. 
Striking a balance between caring for our planet and not making our lives so stressful and restricted that it damages our sense of wellbeing is a notoriously wobbly venture. Allowing yourself a few luxuries in winter means your consumption will be a quarter of if you indulged all year round and you will probably appreciate them more too. Nobodies perfect, but embracing seasonal living and being conscious of your consumption can really make a difference. 
7. Learn to Layer Up Properly 
Do you associate winter with bulky, ungainly outfits which make you feel about as glam as a festive witchetty grub? Then you, like me, might need to learn more about the art of layering. 
I am finally (and begrudgingly) realising that spending money on boring technical fabrics can help you retain a sleek silhouette without shivering like a blancmange on a subwoofer. 
Merino wool base layers are a sustainable and stylish way to stay warm in the winter. They are breathable enough to not leave you sweating when you move indoors and warm enough to allow you to wear a shirt and tailored jacket or coat on all but the most perishing days. 
Once you learn to layer well, it becomes apparent that you can actually look good in winter without becoming a sphere of oversized jumpers. This year I am loving wearing a base layer with a shirt with retro sleeveless wool body warmers with fun colours and patterns. 
8. Expand Your Knowledge of Nature
Embracing seasonal living centres around an appreciation of nature and, even if you live in the middle of the city, there is still plenty to appreciate.
By learning more about the flora and fauna of each season, we are better positioned to find joy in winter. For example, I always look forward to the arrival of migratory birds who are fleeing even colder climes and the first snow drop of the fresh new year. 
Winter is a great time for spotting birdlife as there are less leaves on the trees to conceal them and an even better time to feed your newly discovered feathered friends. 
Even the night skies are different in the winter time and the cold night sky has a whole different set of constellations to wonder over to the summer's offerings. 
If you're a night owl like me, then the moon can be a great source of winter awe as well. The moon is higher in the sky during the winter months which makes it much more visible and easy to appreciate in the city. 
Share this
---